Description
Flexible charger
2-in-1 charging station
Store and charge your vacuum anyway you like. The 2 in 1 charging station can be used to wall mount your vacuum or as a stand alone work top charging station. Plus it has space to store 2 vacuum accessories.
Effortless cleaning
Lightweight Design
Clean your home effortlessly with easy control and movement. A lightweight design ensures maximum usability, and reduces the strain on your wrist. The handheld body weighs just 1.48kg, which is 21% lighter* than conventional Samsung cleaners. So you can easily clean all around your house.
Floors and carpets, done and dusted
Turbo Action Brush
Banish even the tiniest dust particles from carpets and hard floors with the Turbo Action Brush, spinning at around 3750 times a minute*.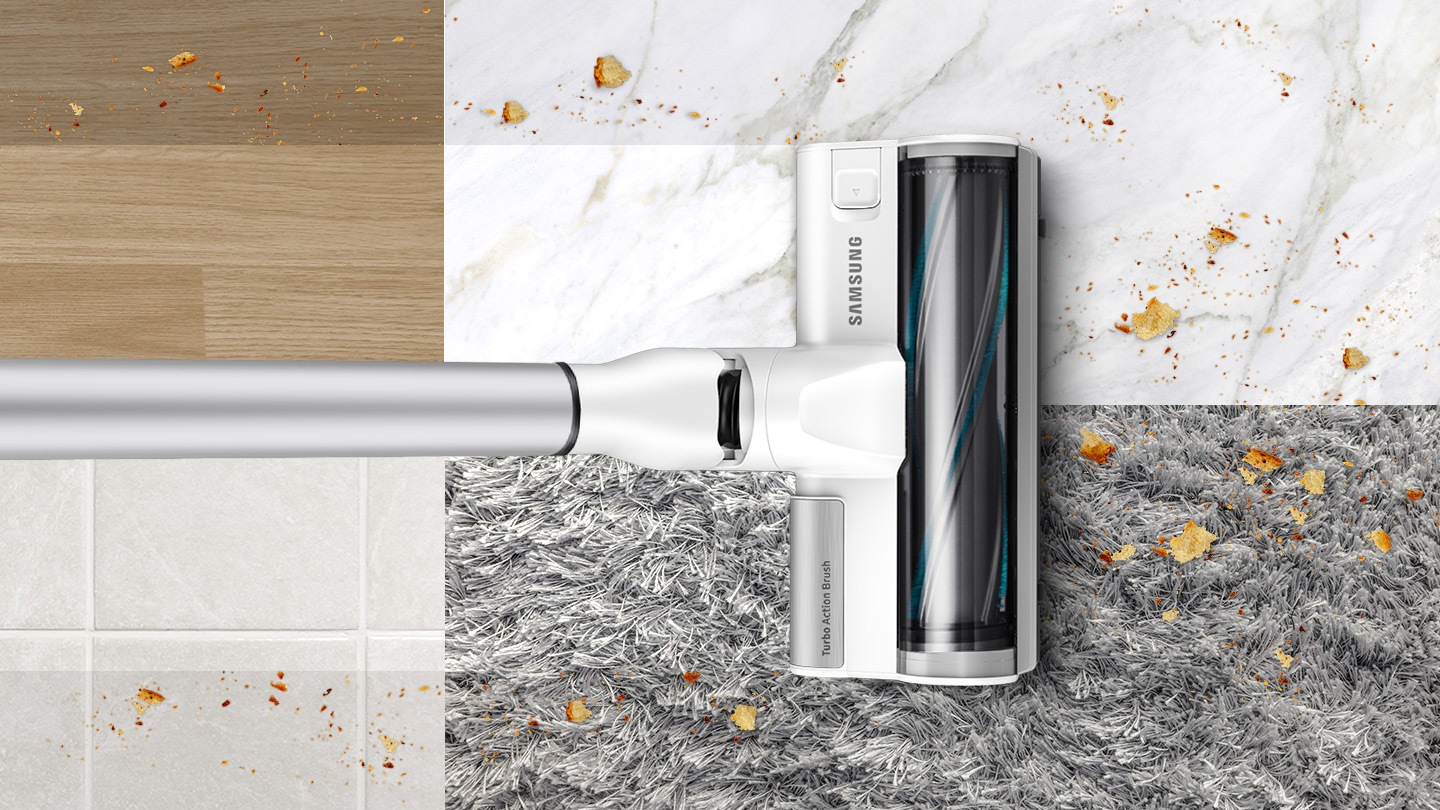 * Based on internal testing using Min, Mid and Max modes. Results may vary depending on individual use.
Tough but gentle on hard floors
Soft Action Brush
Tiles to parquet, it's less of a faff to keep your beloved hard floors dust-free. The Soft Action Brush spins around 1,300 times a minute*, picking up tiny dust particles from hard floors for a microscopic clean. Thanks to anti-static silver threads it even gets into crevices. While the rotating drum stops pet hair getting tangled inside the brush.
* Based on internal testing using Min, Mid and Max modes. Results may vary depending on individual use.
Stay in control
Digital display
Manually checking everything is a thing of the past. You'll see what you need at a glance from the digital display. Check which suction level you're using, how much charge you have and even get troubleshooting alerts.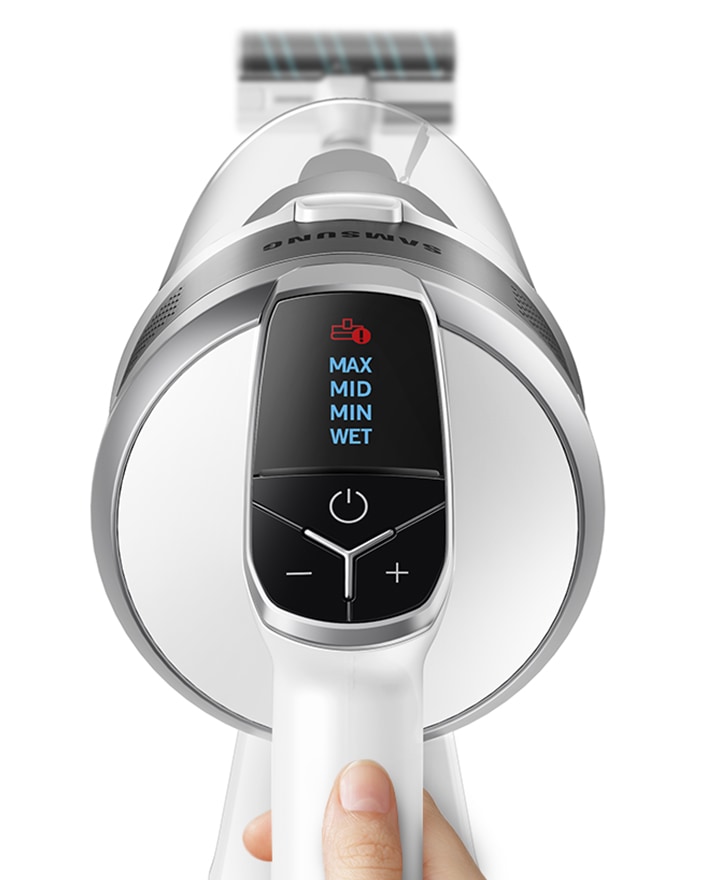 Non-stop for 40 minutes*
Removable and longer-lasting battery
There's plenty of power to vacuum the whole house in one go with up to a 40min* run time. It's all down to the long-lasting, removable battery.
*Stated run time applies to the minimum power level with a non-motorized tool attached.
Squeaky clean
Washable dustbin
No bags, no mess, no hassle means keeping the dust bin tip top couldn't be easier. To empty, simply click and twist – no need to remove the pipe. And to keep it really fresh, you can wash the entire dust bin—multi-cyclone system and all.

Easy Clean
Washable